Learning How to Love Yourself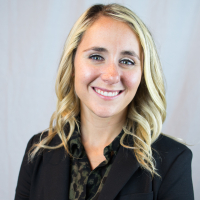 Katie_Stone
Member
Posts: 41
✭✭✭
The season of love has arrived! And this February, it's all about YOU. Who's more deserving of a little love than you?!
I know, I know, easier said than done. For those of you cringing at the words "self-love," I hear you. Putting yourself first or even taking time to do something nice just for you can feel selfish and uncomfortable. For many of us, self-love sounds like a fantastic concept for everyone else but ourselves. So what makes the ideas of self-love and self-acceptance so cringe-worthy? The answer goes much deeper than you might think.
The way we think impacts how we feel and what we do. Our beliefs about ourselves can make it easier or more difficult to love and accept ourselves. For anyone who has a critical voice in their head (Hello, everyone in the universe), that critical voice can make you feel like you don't deserve to love or accept yourself. If we have that voice in our head telling us we're not good enough, then no wonder we feel we're not worthy of self-love. The thing is, the more we listen to this critical voice and put everyone else's needs before our own, the further we get from becoming more loving and accepting of who we are. It's often much easier to be compassionate and accepting of others than it is ourselves. The reason it can feel so uncomfortable saying something nice to yourself is because of that critical voice inside your head. It's your critical voice that tells you not to believe any kind words you say to yourself. It's your critical voice that makes you feel self-centered or selfish when you practice self-care.
This February, it's time to break up with that voice and show yourself some love. So you're ready to kick off the season of self-love, but not sure where to start? Here are some ideas to get the self-love train off the tracks:
Challenge your critical voice with self-compassion. Even if it feels inauthentic or uncomfortable, keep it up. Remember, how you think impacts how you feel. Eventually you will start to believe your voice of self-compassion and the words will feel more genuine.
Talk to yourself the way you would talk to your best friend. When you start to get down on yourself, think about what you would say to your best friend if he or she were in the same situation.
Compare and despair! Try to avoid comparing yourself to others by staying present. Practice mindfulness or connect with your breath to keep you in the moment.
Don't just talk the talk, walk the walk. Do something nice for yourself, even if you don't want to. Practicing a little self-care can go a long way. If you want to change the way you feel about yourself, you need to do things differently.
Let go of perfectionism. When you strive for perfection, you set yourself up for disappointment. Instead of trying to be perfect, strive to be good enough.
Remember that everyone has imperfections! We all make mistakes and we all have "flaws." That's what makes us human. Instead of trying to change your flaws, embrace them. When you stop fighting yourself and punishing yourself for just being you, life start to get a lot easier.
Practicing self-love and self-acceptance is no easy task and doesn't happen overnight. Be patient. Be kind. Be gentle. The journey to self-love starts with self-acceptance. This Valentine's Day, I challenge you to put yourself first. After all, how can someone truly love you if you don't love yourself. Let the season of self-love begin!