TLC points = $$$ Register for The Love Club this month and you'll get 300 points added to your account so you can use that towards your next Love Wellness purchase! Already registered? Don't worry we have exciting things in store for you so keep showing your love here on TLC!
Tips For Keeping Yourself A Priority During The Holidays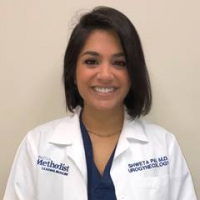 Dr. Shweta Pai
Member, Medical Advisory Board
Posts: 24
✭✭
When the stress of the holidays has you feeling like you have no time for yourself, here are some tips to keep yourself healthy and happy this season.
Indulge wisely
Between holiday parties occupying your weekend, and the overabundance of sweets and treats that flood the workspace, overindulging has almost become synonymous with the holidays. While it's good to give in occasionally, set goals and limitations for yourself each week and hold yourself accountable
Keep up with your routine
It's no surprise that studies have shown that keeping up with your routine can improve mental health and decrease anxiety. Even if you're only able to stick to a routine for part of your day, keeping things consistent will help decrease your overall anxiety.
Practice gratitude
One of the most important aspects of self care is practicing gratitude and appreciation. Whatever is fueling your soul this holiday season, be it your body, your friends, your family; make sure you take the time to stop, reflect, and thank everything that has gotten you to this point.
Use your time off to destress
This time of year can really absorb a lot of your coveted PTO days. Remember that if you're taking vacation for the holidays, even if you're busy visiting family or busy with holiday plans, it's still your vacation! Enjoy it, find time to relax and destress, even if only for a few minutes each day.
Don't put it off for your resolutions
A common thing that I hear from my patients around this time of year is that they'll put things off until the New Year so that they can attempt change as a New Year's resolution. However, there is never a good reason to delay positive improvement, and I remind my patients of this as often as possible. The bottom line: If you're able to make a healthy change now, prioritize it.
With love,
Dr. Pai
Sources:
Image: www.unsplash.com
Tagged: