Protein Packed Cookies from Love Wellness Advisor Kylene Bogden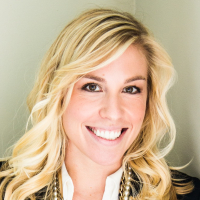 Dietitian_KB
Member, Love Wellness Advisor
Posts: 39
✭✭
Ingredients:
Directions:
Preheat oven to 350 degrees.
In a medium mixing bowl, mix bananas and peanut butter on low speed until somewhat creamy. Slowly add oats and whey until evenly mixed. Fold in chocolate chips.
Lightly grease cookie sheet and use heaping tablespoons to spoon mixture onto sheet.
Bake for 12-14 minutes or until lightly golden brown.
Cool for 5-7 minutes and then enjoy!