TLC points = $$$ Register for The Love Club this month and you'll get 300 points added to your account so you can use that towards your next Love Wellness purchase! Already registered? Don't worry we have exciting things in store for you so keep showing your love here on TLC!
Practicing Loving Kindness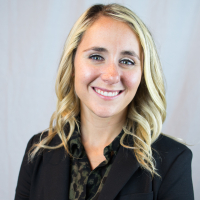 Katie_Stone
Posts: 20
Member
✭✭
Now that you've made it through Thanksgiving, you're probably already at the max capacity for turkey, stuffing, family drama, Black Friday madness, and holiday traffic. But, if there's one thing you can always make room for, it's gratitude. This time of year it can be easy to get wrapped up in the Black Friday and Cyber Monday shopping frenzy with trying to find the perfect gift for your loved one. That's ok, because really, who doesn't love a discount? Let's be real, there are few things in life that are as satisfying as getting a deal on something you really want (Hello, Love Wellness sale!!!).
It feels good to show someone how much you care about them by trying to find the ideal holiday gift. The downside is that the feeling of euphoria you get from finding the perfect present or scoring the best deal is fleeting. Not to mention, there's so many more ways to practice gratitude or show someone you care about them that don't involve shopping or spending money.
Black Friday and Cyber Monday seem to get a LOT of hype this time of year. But what about Giving Tuesday? Giving Tuesday is a holiday that falls on the Tuesday after Thanksgiving and is a "global generosity movement" that "encourages people to do good" and give back to their communities (givingtuesday.org). There's no right or wrong way to give back. You can give back by volunteering at a local community organization or making a donation to your favorite charity.
But why stop there? Given how much we know about the scientific benefits of practicing gratitude and compassion, why not try to add a little bit of Giving Tuesday into your every day life! An easy way you can embrace the principles of gratitude daily, weekly, or however often you choose is through practicing Loving Kindness.
A loving-kindness meditation focuses on cultivating feelings of goodwill, compassion and warmth towards the self and others (Salzberg, 1997). Loving-kindness is a type of gratitude meditation that focuses on sending thoughts of love, kindness and compassion to someone you care about deeply as well as someone you don't know very well, someone who has done you harm or you're currently having issues with and lastly, to yourself and the world as a whole. Practicing loving kindness has many scientifically proven benefits including increasing positive emotions and decreasing negative emotions, increasing feelings of social connection, reducing chronic pain, activating empathy, and reducing self-criticism, to name a few (Seppälä, mindful.org, 2014).
Starting a gratitude practice is basically the ultimate Giving Tuesday activity. Incorporating a gratitude practice into your daily life is a way to give back that extends beyond just one day. Practicing loving kindness is a way to expand your capacity for compassion and empathy so that you can create more space for love, understanding and acceptance. So, who's up for making every day Giving Tuesday?
Check-out the Loving Kindness meditation below to get started and let the good vibes flow!
https://www.youtube.com/watch?v=sz7cpV7ERsM
Resources:
Image: https://www.livinn.com/charitable-giving
https://www.mindful.org/18-science-based-reasons-to-try-loving-kindness-meditation/
Tagged: