TLC points = $$$ Register for The Love Club this month and you'll get 300 points added to your account so you can use that towards your next Love Wellness purchase! Already registered? Don't worry we have exciting things in store for you so keep showing your love here on TLC!
How to Practice Gratitude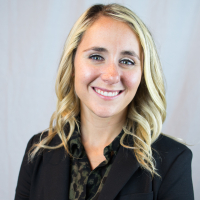 Katie_Stone
Posts: 20
Member
✭✭
While Thanksgiving can be a time to give thanks for the things you're grateful for, it can also be a time wrought with family conflict, awkward small talk with distant relatives, sibling drama, and emotional burn-out. The good news is, you have plenty of time to start a quick and simple gratitude practice to help calm your nerves and get you through the hectic holiday season.
Gratitude is a component of mindfulness that can help change your brain chemistry when practiced regularly. There are many scientifically proven benefits of practicing gratitude. Some of the benefits include:
Reduced depression and increased feelings of happiness
Increased empathy and compassion
Improved physical health, including decreased pain
Increased empathy and reduced emotional reactivity
Reduced stress
Increased self-esteem
With the holidays approaching fast, it can be easy to get wrapped up in the chaos and drama and lose sight of yourself and your needs. Practicing gratitude can help you feel less stressed, more present and even more compassionate towards yourself and others (maybe even towards that annoying person who always asks if you're still single every time they see you).
Establishing a gratitude practice doesn't have to be hard work and can be individualized to meet your needs and hectic schedule. Here are a few ideas on how to get started:
Try an app! There are a ton of great apps you can download on your phone to help you stay consistent with your practice such as Grateful, Headspace, or Gratitude Happiness Journal.
Write it down! Buy a journal or dust off an old notebook that's been sitting in your drawer waiting to be used. Choose a time of day, either in the morning right when you get up or just before bed, to write down a list of 3 things you're grateful for. Challenge yourself to create a totally new list each day.
Use your phone or a journal to keep track of anything you feel grateful for throughout the day. Whether you feel grateful for free coffee at your office, a kind text from a friend or a warm bed to sleep in at night, everything counts, whether it's big or small!
Try to find a moment of gratitude when nothing seems to be going your way. When life throws you for a loop, you can get stuck in a cycle of negativity. Try to find the positive in a negative situation. Maybe being stuck in traffic allowed you to call your Mom or your best friend. Even a parking ticket can have a silver lining - you can think about how the money you spent might go towards funding for the city or it can be a good reminder to pay attention and be more present (I know, easier said than done, but it's all about changing the way you think!)
The sooner you get started on your gratitude practice, the sooner you can soak up all those physical, emotional and psychological benefits.
So this holiday season when the metaphorical sh*t hits the fan, you'll be ready!
Resources:
https://www.psychologytoday.com/us/blog/what-mentally-strong-people-dont-do/201504/7-scientifically-proven-benefits-gratitude
Image: https://intentionalinspirations.com/15-things-i-am-grateful-for/
Tagged: