TLC points = $$$ Register for The Love Club this month and you'll get 300 points added to your account so you can use that towards your next Love Wellness purchase! Already registered? Don't worry we have exciting things in store for you so keep showing your love here on TLC!
Fight The Flu and Protect Your Loved Ones This Holiday Season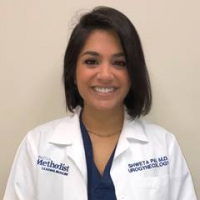 Dr. Shweta Pai
Member, Medical Advisory Board
Posts: 24
✭✭
Getting the flu shot is so important! The CDC recommends that everyone 6 months of age and older get the flu vaccine each year. By receiving the vaccination, you are not only protecting yourself, but also your loved ones. Certain people are more susceptible to complications from the flu including those 65 years and older, children under 5 years old, pregnant women, and people who have illnesses or conditions like asthma, heart disease, or cancer. Complications of the flu can be life threatening and can lead to preterm birth in pregnant women. Chances are that you will interact with someone that is at increased risk during the holidays, so give them the gift of protection from the flu. Flu season is from October through May and it is best to get the vaccine as early as you can.
Spread the word, not the flu, and have a happy holiday season!
Tagged: