TLC points = $$$ Register for The Love Club this month and you'll get 300 points added to your account so you can use that towards your next Love Wellness purchase! Already registered? Don't worry we have exciting things in store for you so keep showing your love here on TLC!
Classic Bone Broth From Love Wellness Advisor Kylene Bogden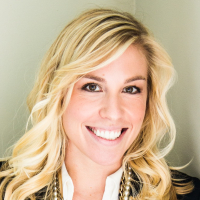 Dietitian_KB
Posts: 36
Member, Medical Advisory Board
✭✭
One of the best ways to repair and support your gastrointestinal lining? Starting your day off with a warm cup of bone broth each morning. Many of my clients even go as far as to replace their coffee with this delicious concoction. After a few days, many report a more calm and soothed gut. Not to mention, this method is so much more cost effective than buying bone broth in the store. Try it this fall and see for yourself!
Ingredients:
3-4 lbs of bones
1 gallon of purified water
2 large (chopped) onions
2 carrots (scrubbed and finely chopped)
3 celery stalks (scrubbed and finely chopped)
2 smashed garlic cloves
2 TBSP of Apple Cider Vinegar
Directions:
Fill crockpot with bones from pasture raised animals.
Top with purified water. Add 2 TBSP of Apple Cider Vinegar and all vegetables.
Cook on low heat for at least 12 hours, ideally 24-48, especially for beef bones
Cool the broth and then strain in order to remove all vegetables and bones. Use sea salt and pepper to taste. You may store in the fridge for up to one week.
Sipping on bone broth is great but you may also use it as the base for soup, pot roast, sautéing veggies etc.
Tagged: