Matcha Energy Cookies from Love Wellness Advisor Kylene Bogden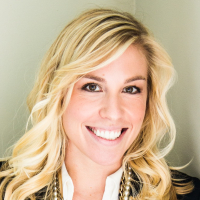 Dietitian_KB
Member, Love Wellness Advisor
Posts: 39
✭✭
Ingredients:
Directions:
Preheat oven to 350. Grease cookie sheet.
In a medium size bowl, mix together almond flour, collagen and matcha. In a small bowl, mix eggs, and vanilla. Add wet ingredients to dry and fold in chocolate chips. Scoop heaping tablespoons of mixture onto cookie tray.
Bake at 350 for 10-12 minutes or until bottoms are lightly golden brown.
Let cool and enjoy!
PRO TIP! I have tried many matcha powders in this recipe and the Lakanto Matcha Latte blend tastes the best.
Tagged: