TLC points = $$$ Register for The Love Club this month and you'll get 300 points added to your account so you can use that towards your next Love Wellness purchase! Already registered? Don't worry we have exciting things in store for you so keep showing your love here on TLC!
Your Breasts And Being Your Own Health Advocate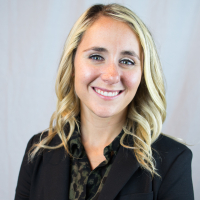 Katie_Stone
Posts: 29
Member
✭✭
What woman on Earth doesn't dread going to the gynecologist or having a mammogram? Especially if you don't have a doctor that you love and feel like you're just another name on a clipboard. Putting your feet in cold metal stirrups and having your boobs smashed by machines makes women's health care check-ups both incredibly vulnerable and uncomfortably intimate experiences. On top of the discomfort and dread of the exam itself, there's also the underlying fear of uncertainty that comes with finding out the results.
It's hard enough as it is to find time in the day to manage all of life's responsibilities, let alone taking time out of your work day to schedule and go in for a doctor's appointment. It's no wonder that scheduling yearly exams might slip through the cracks. With something as scary as finding out whether or not you might have cancer, it also makes sense that you might even find yourself pushing off that exam "until I have more time," or procrastinating scheduling the appointment all-together. It can be a terrifying experience. However, being your own health advocate needs to be at the top of your to-do list. As scary as it might be, early detection is key. According to the National Breast Cancer Foundation, Inc., "When breast cancer is detected early, and is in the localized stage, the 5-year relative survival rate is 100%."
Going to the doctor's office can be anxiety-provoking and overwhelming and if you're anything like me, you probably forget all the questions you had planned to ask the minute your doctor walks in the door.
This October for Breast Cancer Awareness Month, make a commitment to being proactive and taking charge of your health like the BOSS you are!
Here are some ideas to help you feel empowered to advocate for you health and do the best for your breasts:
👩🏾‍⚕️Find a doctor who is a good fit for you. Taking care of yourself starts with finding a physician that you trust. Check out yelp or other review websites ahead of time to find out more about the office or doctor or even ask friends for referrals of doctors they really like.
📢Use your voice. If you're unhappy with any services you've received or have questions, let your doctor know. Most doctors seem like they're always in a rush to push you out the door as soon as they walk in, which can make it feel like you're being a burden by taking up more of their time with your questions. Remember that the doctors are there to help you and you deserve to leave the appointment feeling informed, heard and respected. Write down all of your questions on your phone or a notepad before walking into the appointment so you don't forget!
🤓Stay informed and be proactive. Use your phone or a planner to keep track of your appointments and set reminders for yourself as needed. If you have questions before or in between your exams, don't be afraid to call your doctor's office for answers. Know before you go. Check out resources like National Breast Cancer Foundation, Inc or breastcancer.org for information on how to take charge over your breast health. Make sure you know your health history and whether or not breast cancer runs in your family. If so, the National Breast Cancer Foundation, Inc. suggests reaching out to your healthcare professional to ask if mammograms are recommended before age 40 and if so, find out how often you should have them done.
🏆Make your health a priority. With everything going on, sometimes your physical and mental health can take a back seat to the rest of your day to day responsibilities. At the end of the day, none of those other responsibilities really matter if you're not taking care of your health. You are entitled to make a doctor's appointment during the work day (especially since most doctor's offices are only open during typical business hours). Feel empowered to ask for time off from work or other commitments so you can make regular visits with your physician.
💗Be kind to yourself and lean on your social support system for help. If anxiety or fear are keeping you from going to the doctor, reach out to a friend or family member for support. Make a plan with a friend to get your mammogram exams done at the same time or see if a support person can come with you to the appointment.
Remember you're not alone, we're all in this together. Spread the word and don't forget to remind all of the lovely ladies in your life that it's Breast Cancer Awareness Month. Do it for the boobies!
Sources::
https://www.nationalbreastcancer.org/about-breast-cancer/
https://illustratedladies.tumblr.com/post/59483564339/caitbrennan-i-know-mondays-are-rough-so-here