TLC points = $$$ Register for The Love Club this month and you'll get 300 points added to your account so you can use that towards your next Love Wellness purchase! Already registered? Don't worry we have exciting things in store for you so keep showing your love here on TLC!
Homemade Golden Milk From Love Wellness Advisor Kylene Bodgen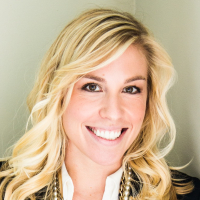 Dietitian_KB
Posts: 36
Member, Medical Advisory Board
✭✭
Sometimes it's hard to unwind after a long day but instead of relying on wine or chocolate, its time to up your anti-inflammatory game with a little golden milk!
Golden milk is a delicious, warm, turmeric-based beverage that I recommend my clients sip on before bed as a way to relax. The anti-inflammatory properties of the ginger, turmeric and cinnamon are incredible for the human body. Check out my latest recipe below!
Ingredients:
½ cups unsweetened almond, coconut, or macadamia nut milk
2.5 inches of sliced fresh turmeric root
1 inch sliced fresh ginger root
A tablespoon of coconut oil
A pinch of black pepper
2 Medjool dates
Dash of cinnamon
Directions:
Pour all ingredients in a medium saucepan. Simmer on low for 7-10 minutes. Strain into your favorite mug, sprinkle a dash or two on cinnamon on top and enjoy!
Tagged: