TLC points = $$$ Register for The Love Club this month and you'll get 300 points added to your account so you can use that towards your next Love Wellness purchase! Already registered? Don't worry we have exciting things in store for you so keep showing your love here on TLC!
Ways I am Managing Stress and Anxiety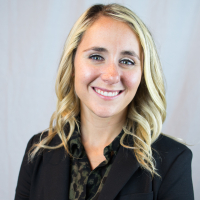 Katie_Stone
Member
Posts: 36
✭✭
Life feels weird right now and can be especially difficult for anyone struggling with mental health as feeling disconnected from friends and family can increase symptoms of anxiety and depression. Now more than ever, the world is in need of connection, kindness and compassion. 
Here are a few ideas for how to stay connected and take care of yourself and each other:
Create a schedule for yourself or for your children to help provide structure and reduce anxiety. Wake up around the same time you normally would and stick to your typical routine as much as possible. 

Try starting the day with a meditation or mindfulness practice to keep the mind calm and the body grounded as you begin your day. 

Check out these websites or apps for free meditations & mindfulness resources: 

Stay connected with the world. Schedule a time to chat with a loved one. Send a text of gratitude to someone you care about. Share your feelings and ask for support when you need it. Asking for help shows strength. The more we can share in our experiences together the less alone we will feel.

Stay productive. Schedule time in the day to take care of chores around the house. A clean and organized space can help keep anxiety at bay. 

Volunteer, donate & stay involved. There are so many ways to give back and support your community during this crisis. Find out how you can volunteer at your local food bank, donate blood to the American Red Cross, or make a donation to a charity in need. Check out the following organizations for more information on how to help:

Practice self-care. Continue to engage in activities that you enjoy. Read, journal, draw, color, paint, craft, listen to music, cuddle with your pets, or go outside (if you're healthy, you can still walk your dog or go for a hike; nature and joyful movement can provide healing in and of themselves). While most gyms are closed, many fitness studios are offering online classes so you can keep up your normal routine. 

Take a break from social media and the news when you need it. Sometimes knowing too much can be unhelpful. It's important to stay informed while at the same time setting appropriate boundaries for yourself around how much you tune into the news and media to prevent increasing anxiety.
During times when everything feels chaotic and stressful, it's important to remember what is in your control and what is not in your control. While there's a lot that feels out of our control right now, there are still things you do have control over. You can practice social distancing and effective hand hygiene to keep yourself and others safe. You can check in on loved ones over the phone. You can seek support from a therapist, friend, or family member. 
What You Can Control:
Your thoughts

Your behaviors

Your feelings
What You Cannot Control:
Other people's thoughts, feelings and behaviors

The weather

Time
We're all in this together!