TLC points = $$$ Register for The Love Club this month and you'll get 300 points added to your account so you can use that towards your next Love Wellness purchase! Already registered? Don't worry we have exciting things in store for you so keep showing your love here on TLC!
Healthy, Hearty Chili from Love Wellness Advisor Kylene Bogden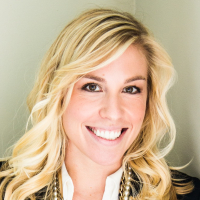 Dietitian_KB
Posts: 36
Member, Medical Advisory Board
✭✭
Per request of one of our awesome Love Club members, here is one of my easiest and most popular recipes: chili! This delicious dish can be doubled, heck, even quadrupled for convenience. Chili freezes extremely well so grab a few glass containers and let's getting rollin'!
Ingredients:
2 lbs grass fed beef (or dark meat turkey)
1 28 oz can of tomato puree
1 28 oz diced tomatoes
1 TBSP EVOO
1 sweet onion, finely chopped
2 red, orange or yellow bell peppers
2 jalapeños, seeded and minced
6 cloves of garlic, chopped
3 TBSP chili powder
1.5 TBSP ground cumin
Sea salt and freshly ground pepper to taste
(If you do not like your chili to be thick, add chicken bone broth while ingredients are simmering.)
* Option to add 1/2-3/4 cup beans while chili is simmering
Optional garnish:
1 avocado, pitted and sliced into 1/4s
2 TBSP fresh chopped cilantro
1 scallion, sliced
Directions:
In large saucepan, heat the oil over medium-high heat until simmering. Add the meat and cook, breaking up with a spoon until no longer pink, 5-7 minutes.
Stir in the onions, peppers, jalapeños, garlic, chili powder, paprika, cumin, 1 tsp salt and a pinch of black pepper. Add the tomato puree and diced tomatoes with their juices. Reduce heat to medium for 25 minutes. Stir occasionally.
Pour into bowl and top with cilantro, sliced avocado and scallions.
Enjoy!!!
Tagged: