Setting and Sticking to Your New Year's Intentions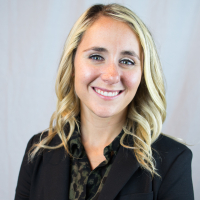 Katie_Stone
Member
Posts: 41
✭✭✭
When the holidays are over and the new year begins, it can feel like you've barely even had time to think about what's next. Before we know it, January 1st has arrived and another year has come and gone. As we enter into a whole new decade, it's the perfect time to pause and reflect. We all have things in our lives we'd like to improve on, things we'd like to be different in the new year, and goals yet to be accomplished. The beginning of a new year brings with it a sense of renewal and rebirth. It's a time to let go of the mistakes from the past and embrace the possibilities of the future.
That's what New Year's resolutions are all about. However, for most of us, our thoughtful and promising resolutions rarely make it past January. The year 2020 is the start of a whole new decade, so why not shake things up a bit with your resolutions this year. Instead of setting resolutions, try setting intentions instead. This subtle shift from "resolution" to "intention" can make all the difference in sustaining change and growth throughout the year. I know it all kind of sounds the same, but there are some big differences between resolutions and intentions. To start, resolutions are more extreme, rigid and shame-driven whereas intentions are more balanced, realistic and achievable. Out with the old and in with the new! Resolutions are sooooooo 2010.
Ready to get started on setting your intentions for 2020? I've got you covered. Check out my guide for how to SET and STICK to your New Year's Intentions:
Create intentions that are achievable and realistic. If you break down your larger goals into smaller components that you can actually achieve, you're more likely to take action and make progress on those bigger goals. Taking the first step is always the hardest part and if the first step you set is too big and unrealistic, you're setting yourself up to fail before you even start.
Give yourself a timeline. Because, really, who doesn't struggle with procrastination? When you give yourself a realistic deadline for your goals, set up reminders and use your support system if you need some help staying on track.
Set intentions and goals that are measurable. Think about whether you want to commit to your intentions daily, weekly, monthly, etc.
Get detailed with your intentions! Keep them specific so that you give yourself a chance to really think about your vision for the future and where you would like to grow.
Focus on the solution, not the problem. Instead of obsessing over every little thing that didn't go right this past year, think about how you would like things to be different in the future. Let go of self-blame and start thinking about what your ideal future would like and what you can do to take 1 small step each week to make that dream a reality.
Be kind to yourself! We're conditioned to focus on the negative and overlook the positive. Instead of focusing on your faults or mistakes, focus on your strengths and values.
Think about what's holding you back from sticking to your intentions or achieving your goals. Remind yourself of your values whenever you feel stuck. Think about a small step you can take to live your values more fully to get you back on track. Values are our innate guidelines to living our authentic selves.
Think about the long-term as well as the short-term. It's easy to forget about the long-term when it feels so far away. Oftentimes, the discomfort that comes from making a change in the short-term is worth the big impact on improving how you feel in the long-term.
Remember, intentions are just that - they are plans and ideas for the future. They're not resolute or static. They can evolve and change as you evolve and change. Like values, intentions are something you can practice indefinitely in order to achieve your goals and make positive changes in your life. Intentions aren't so much about doing as they are about being. Let's ring in this new year with a new perspective. After all, happiness is an inside job!