Let's Keep the Good Vibes Rolling Through the New Year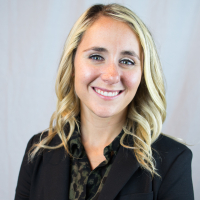 Katie_Stone
Member
Posts: 41
✭✭✭
I don't know about you, but I'm having a hard time coming to terms with the fact that another year has come and gone and we're heading into a whole new decade. The holiday madness is coming to a close and the exhaustion is REAL. Once the presents have been unwrapped, the leftovers have been eaten and family has come and gone, it can be difficult to adjust to everyday life after the holiday season has ended. As soon as the last of the decorations have been put away, it's back to reality.
If you're anything like me, then you LOVE the holidays until you're OVER the holidays because you're tired, bloated and broke. Let's be real, the holidays can be a blast, but it can also be hard to stay present amongst the festive chaos. All the feelings of gratitude and joy we cultivated throughout the holiday season seem to be easily replaced with the typical feelings of stress and anxiety as soon as the new year begins. The secret is, we don't need gifts, family time, or even a vacation from work to hold onto that holiday spirit of gratitude, joy and love.
How we think colors our reality. To feel and behave differently, we need to think differently. Practicing gratitude is one way to change our thinking. Instead of focusing on the negative, gratitude allows us to foster a more balanced and positive perspective of the world. But why stop there! There's so many ways to keep the good vibes going throughout the new year.
Holding onto positivity can be as simple as noticing the moment or connecting with your breath. Even if the current moment isn't a great one, being present reduces the added pain that comes from judging the moment as bad, wishing it were different, hoping it will be different in the future, and comparing it to past moments that were better.
Doing 1 small thing every day to practice self-care is it all takes to keep the positivity flowing, even when times are tough. We are creatures of habit after all. So the more we practice self-care and gratitude, the easier and more automatic it becomes.
In case you need some ideas, here's a whole list of different ways to take a break:
This New Year, instead of creating a whole list of grand intentions, try taking it one day at a time to create a new you. All you need to keep the joy and positivity vibing through the new year is to find one moment each day to be present. Giving thanks and spreading kindness doesn't have to end as soon as the holidays are over. Compassion, gratitude, non-judgmentalness, and loving-kindness are values we can incorporate in the smallest of ways that can make the biggest impact on ourselves and others. So let the gratitude flow and the good vibes roll!
Resources: